9 decades / 9 arcades
ARTUPUNCTURE | INSTALLATION
Dolac - Zagreb, 2021
From the 23rd to the 25th of September, the installation 9 decades / 9 arcades was shown at Dolac from 8 PM, giving visitors the opportunity to experience the market's rich history. 
9 decades / 9 arcades, the work of BOIR studio, portrays the transformation of Zagreb's main marketplace over the last nine decades, displayed in nine arcades. The installation allows the viewer to observe the passing of time and the changes that have taken place over the years in one of the city's main life sources – the vibrant Dolac.
Dolac, in a way, is the belly of Zagreb. Located in the city centre, the marketplace feeds many of Zagreb's citizens – those who come to buy fresh fruits and vegetables, cheese and cream from sellers stationed under colourful parasols.
However, after 3 o'clock, the produce and parasols are packed up, the tables taken apart, and the marketplace is hosed down, washing away the colour and activity. What is left behind is mostly grey – the bare asphalt, the pigeons, and the fixed structures surrounding the square.
This was the starting point for the installation 9 decades / 9 arcades. It began from a desire to revitalise such a central space after the bustle of midday dies down.

9 DECADES — 9 ARCADES
The structures surrounding the market include an arcade situated on the west side. Here, nine arches are transformed into screens to connect the viewer and passer-by to the pulse of what makes Dolac, what has fuelled it for the past 90 years.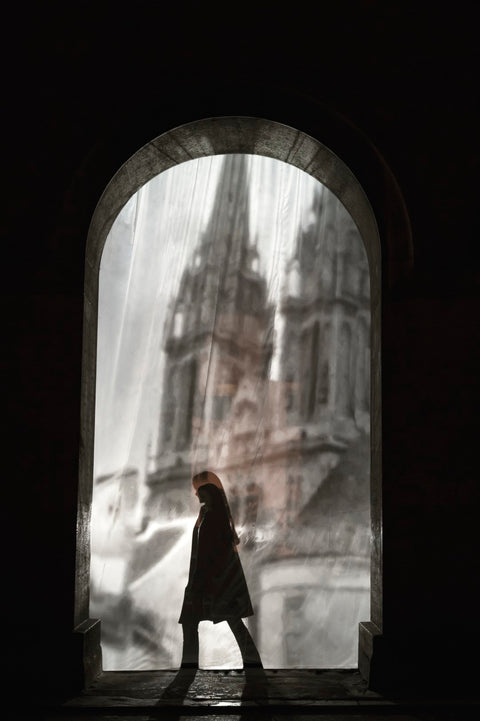 The passage frames the cloth screens which show archival footage of the market, a decade per arcade.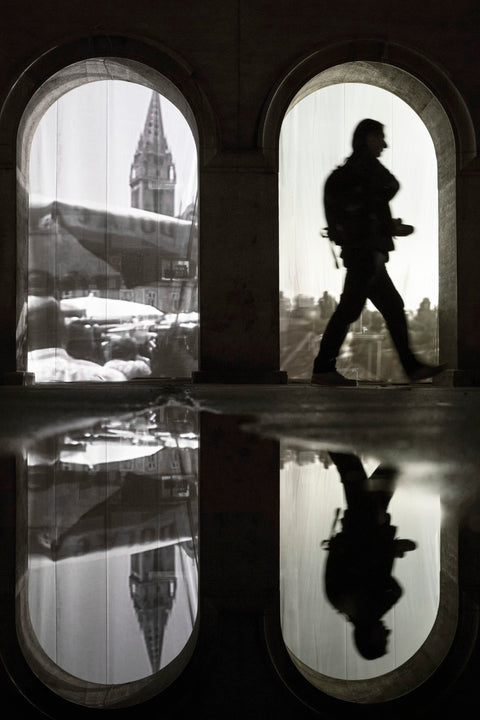 The idea of the installation is to show the viewer, frame by frame in this moving history, the transformation of the city's belly from black and white grainy images, through soft bright colours of the 70s and 80s, to contemporary scenes and to remind the viewer of the liveliness of Dolac as a place of daily encounters and preservation of Zagreb's traditions.
As they are reminded of Dolac's role in the city's history and life, the audience becomes both witness to and participant in its continued story.