Boir is a research-based design studio specialized in creating crafted artisan tableware with a profound focus on elevating the overall dining experience.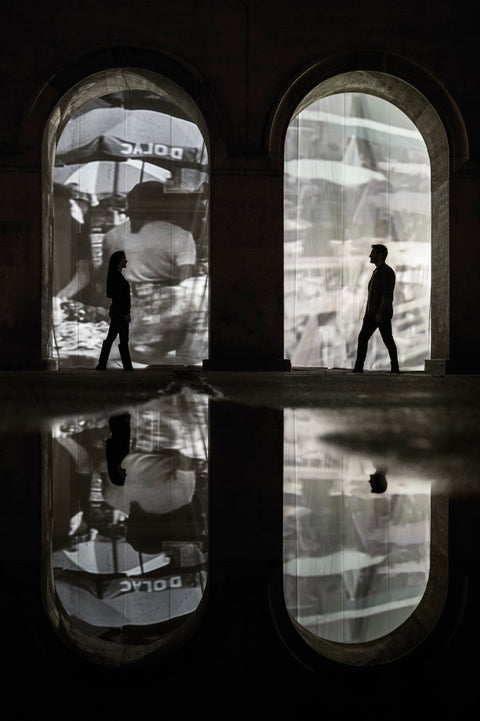 The studio was founded in 2018 by an interdisciplinary team: Vlatka Leskovar - Zidar, a product designer, and Ivan Zidar, a graphic designer turned chef. Ivan's understanding of local ingredients and endless love for culinary experimentation blends with Vlatka's ever-evolving exploration of the way physical objects inspire rituals and incite memories. Together, they create a unique platform for development of food design concepts.
What sets BOIR apart is our unique perspective on the intersection of food and design. Drawing inspiration from both disciplines, we push the boundaries of traditional culinary practices, introducing innovative concepts that transcend expectations.
Philosophy
BOIR sets the scene for culinary adventures and inventions by creating artisan tableware which enhances the dining experience.
We perceive the contemporary dining as the theater for the senses. Our tableware and dining accessories are the props and backdrops — they set the tone, provide the space for performance and provoke the inquisitive minds of both chefs and foodies. No piece or process is redundant — everything is tied together with a strong narrative logic. That's why our design process is all about boiling it down to essentials.

In an ancient Romance language once spoken in Istria, Croatia's gastronomic wonderland, BOIR means simply 'to boil', and it is pronounced like 'bo - ear'. We submit our concepts and prototypes to repetitive purging, until we get a piece that embodies the essence of the specific culinary theme.
Studio awards
Dezeen Awards,Homeware design category - longlisted, 2020
BigSEE Wood Design Award - Grand Prix, 2020
The Exhibition of Croatian Design 19/20 - Best Integrated project Award, 2020