New Normal at display in Intera
PRESS CONFERENCE | POP-UP EVENT
Intera showroom in Zagreb, 2021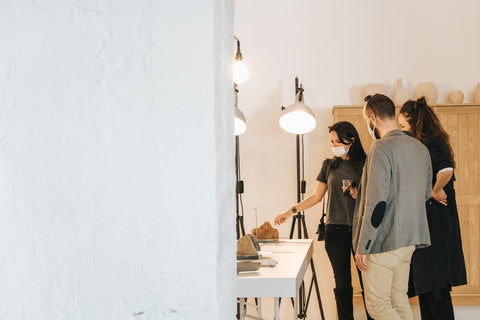 On the occasion of participation in the "Time Space Existence" exhibition, BOIR studio held a press conference on May 18th 2021 at exquisite contemporary Intera showroom in Zagreb. Part of the "New Normal" collection was exhibited for the first time at the conference.
It was a pleasure to present refined and improved pieces from our New Normal collection of conceptual tableware in the run-up to the Time Space Existence exhibition, taking place at Palazzo Mora during the venerated Venice Biennale of Architecture.
We would like to extend our gratitude to Zagreb, Grad Pula, Istarska županija - Regione Istriana, Erste banka, Infinum, Intera Zagreb and HDD - Hrvatsko dizajnersko društvo / Croatian Designers Association for the sponsorships and support.